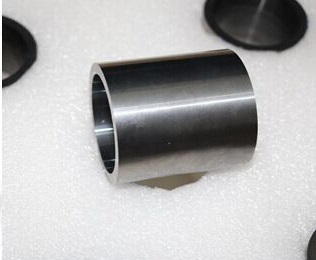 Carbide Wear Sleeve
Product Code : ms01
Price And Quantity
Unit of Measure

:

,
Product Description
Carbide Wear Sleeve Applications
Carbide wear sleeve applications is widespread, the high flexibility of use. Generally speaking carbide wear sleeve is a device to protect a class of components. It is in the actual work and the role and purpose of its application environment have a great relationship. Valve applications, sleeves be installed in the valve stem cap trap, in order to reduce the valve leakage, to seal; bearing applications, the use of sleeve to reduce wear between the bearing and the shaft seat, avoid the gap between the shaft and the hole increases and so on.
Carbide wear sleeve production and processing of high-strength, can withstand prolonged load, with high chemical stability,alkali, alcohol, ether, hydrocarbons, acid, oil, detergent, water (sea water),and has no smell , non-toxic, tasteless, non-rust characteristics, its widely used in alkali corrosion, environmental health, food, textile and other aspects of mechanical components provides excellent conditions for use.