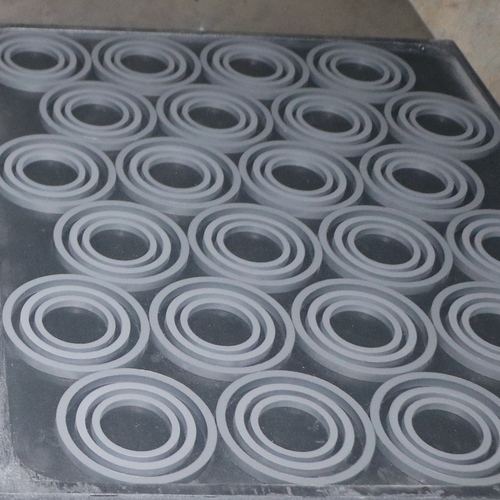 YG15 Tungsten Carbide Mechanical Seal Ring
Product Description
Applications:
The YG15 tungsten carbide Mechanical seal ring can be divided into kinetic seal-ring and static seal-ring, and constitutes mechanic seal together with the spring, rubber seal-ring and steel jacket.
It will be used mainly for waste water pump, water discharge pump for mines, centrifugal pump, centrifuge, slag slurry pump and slurry abrasion and corrosion. The seal-ring will be installed on the pump body and rotating axle, and forms through the end face of the kinetic and static ring a liquid or gas seal.
YG15 tungsten carbide Mechanical seal ring
Technical Level
The precision seal-ring is made of high quality materials by an advanced process, having very complicated shapes, high accuracy, stable mechanic properties, much higher wear and corrosion resistance, and a service life of more than twenty thousand hours in the normal case.
The material grade of mechanical seal ring,
| | | |
| --- | --- | --- |
| Grade | Density (g/cm2) | Hardness (HRA) |
| YG6 (ISO K20) | 14.9 | 91 |
| YG8 (ISO K30) | 14.8 | 89.5 |
| MG1 | 5.5 | 92 |
| MG2 | 9.5 | 89 |
| MG3 | 12.5 | 90.5 |
Material advantage: the usage life of our all material is better than the silicon carbide.
The price of MG1 is similar with silicon carbide, but the transverse rupture strength is stronger, not easier to break in the working.