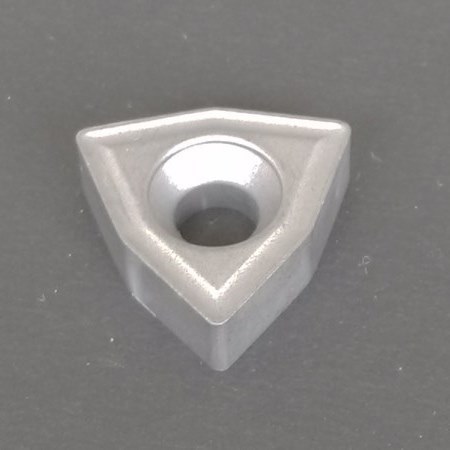 Widia Cutting Tools
Product Description
Widia Cutting Tools
Widia Tools are made by tungsten carbide powder and cobalt, via mixing powder, wet-grinding, pressing and sintering etc. The main chemical component are WC and Co, the different usages have different components. The physical property and application of our normal grade; YG6 / YG8 Suitable for the roughing of cast iron and light alloys and also for the milling of cast iron and low-alloy steel, YW3 Suitable for finishing and semi-finishing of stainless steel and conventional alloy steel. YW2 the grade can be used for the semi finishing of stainless steel and low alloy steel and it is mainly used for the machining of railway wheel hubs. YT14 Suitable for the finishing and semi finishing of steel and cast steel. YT5 Suitable for the heavy duty rough turning of steel and cast steel with a big feed rate at a medium and low speed under unfavorable working condition.
Uses and advantages :

Provided Widia Cutting Tools are specifically made to address the requirements of the end user, supplying various solutions, which are capable of attacking a varied range of usages & work materials with optimal-performance results. The tools are harder than the materials of the work-piece, even at increased temperatures during the procedure. Supplied with inner bonding strength and wear resistance properties, these insure functional quality in all applications. The Widia Cutting Tools are also provided with oxidation resistance, abrasion resistant and optimal edge strength. Relatively economical and tough, the products come with sufficient hardness to cut other materials.

Products specification: Manufacturer: Better Carbide Co., Limited. Place of Origin: Made in China. Package: Neutral packing Delivery time: 20 to 30 days. Material: Tungsten carbide Samples available Tungsten Carbide Material Grade ISO Code Grade Density (g/cm3) Hardness (HRA) TRS Mpa K05 YG6X 14.8-14.9 91-92 2080 K10 YG6A 14.8-14.9 91.5-92.5 2180 K20 YG6 14.8-14.9 90.5-91.5 2280 K30 YG8 14.75-14.85 89.5-90.5 2380 K35 YG10 14.6-14.75 88.5-89.5 2580 K40 YG15 14.0-14.2 86-87 2780 M10 YW3 12.75-12.95 91.5-92.5 1800 M20 YW2 12.95-13.15 90.5-91.5 2000 P20 YT14 11.4-11.5 91-92 1600 P30 YT5 12.85-13.05 90-91 1800