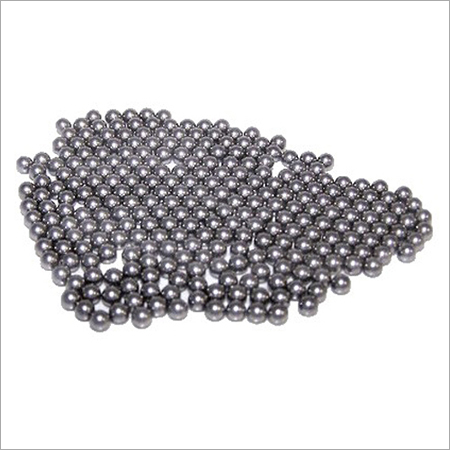 Tungsten Granule Pellet
Product Description
We have been garnering numerous accolades from clients for manufacturing and supplying the best range of Tungsten Granule Pellet. These pellets are wisely made of best quality tungsten alloy in strict tandem with the industry standards. Our wide range of Tungsten Granule Pellet is sternly tested on various standard quality parameters prior to final dispatch in market. The Tungsten Granule Pellet embraces the propel innovation with the high quality and long life highlights. The established carbide bearing surface with the solidified carbide material, uncommon bind and welded to an entire body with the premise part through sinter treatment, makes the established Tungsten Granule Pellet holding on for the high quality, long life, hostile to wear, against effect and high load.
Features:
High- end surface finishing
Heat resistant
Long term durability

Tungsten granule/pellet physical properties:
Purity: 99.95%
Content: O0.05%, S0.0007%, C0.001%

Density:19.3g/cm3
Melting point: 3420
Boiling point: 5560

Grades: CTOMS20, CTOMS40, CTOMS80, CTOMS100
Specification:
-850µm+425µm (-16~20 mesh)
-425µm+250µm (-20~40 mesh)
-250µm +180µm (-60~80 mesh)
Analysis: oversize 5% undersize 7%
Tungsten granule/pellet applications:
Tungsten granule/pellet commonly used as flux in the analysis of carbon and sulfury;
Applied as material for wear resistance and grinding;
Used for radiation shielding filler, induction accelerator;
Used for producing tungsten products, ally additive and large proportion alloy.