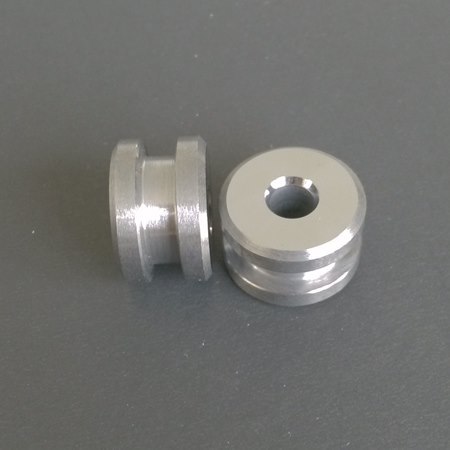 Tungsten Carbide Valve Seat
Product Description
Tungsten Carbide Valve Seats is the gear of gas lift valve meant for oil well in the oil field. employing gas lift method is the most inexpensive way in the oil extraction presently. The gas life method can limit by the deepness of the oil well; inserting the gas to the valve can subside the button mass of the oil tube, decrease the pressure, and promise the oil extraction incessantly.
Features:
High wear resistance, impact toughness, great toughness
Higher bending forte, better anti-impact and anti-vibration strength
Can work between the temperature range of 30-120 Degree Celsius
It has pressure of outlet side of corrugated tube with 45-50MPa
Synonyms:
Tungsten Carbide Valve Seats
Tungsten Valve Seat
Tungsten Carbide Ball Seats
Cemented Carbide Seats
TC seats
Hard alloyseats
Use Material:
High purity vergin material WC+Co ( WC 94%,Co 6%, micro grain size)
Hardness: 91.5HRA
Bending strength: 1400MPa
Application:
For oil pump cleaning use.