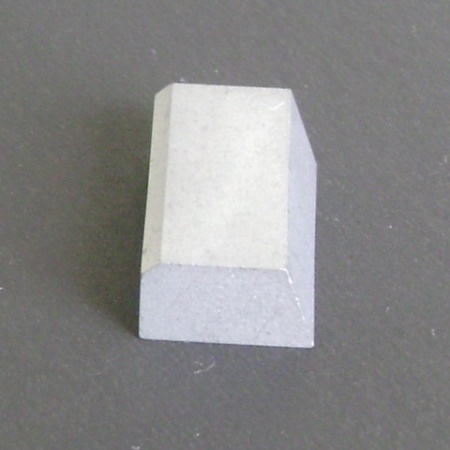 Tungsten Carbide Saw Tips
Price And Quantity
Product Specifications
Product Description
Tungsten Carbide Saw Tips

The Tungsten Carbide Saw Tips are suitable for cutting metal, stone and other material.
When using the tungsten carbide brazed tips, choosing suitable material grade of inserts is very important, it is directly regarding to the machining cost and efficiency; machining difference material should choose difference grade of inserts, for example, they are difference grade machining carbon steel and alloy steel, cast iron and steel.
You should understand the physical property and the rang of application for each grade, and then choosing a suitable grade for you.

Products specification:
Manufacturer: Better Carbide Co., Limited.

Place of Origin: Made in China.

Package: Neutral packing

Delivery time: 20 to 30 days.

Material: Tungsten carbide

Samples available

Tungsten Carbide Material Grade:
| | | | | |
| --- | --- | --- | --- | --- |
| ISO Code | Grade | Density (g/cm3) | Hardness (HRA) | TRS Mpa |
| K05 | YG6X | 14.8-14.9 | 91-92 | 2080 |
| K10 | YG6A | 14.8-14.9 | 91.5-92.5 | 2180 |
| K20 | YG6 | 14.8-14.9 | 90.5-91.5 | 2280 |
| K30 | YG8 | 14.75-14.85 | 89.5-90.5 | 2380 |
| K35 | YG10 | 14.6-14.75 | 88.5-89.5 | 2580 |
| K40 | YG15 | 14.0-14.2 | 86-87 | 2780 |
| M10 | YW3 | 12.75-12.95 | 91.5-92.5 | 1800 |
| M20 | YW2 | 12.95-13.15 | 90.5-91.5 | 2000 |
| P20 | YT14 | 11.4-11.5 | 91-92 | 1600 |
| P30 | YT5 | 12.85-13.05 | 90-91 | 1800 |