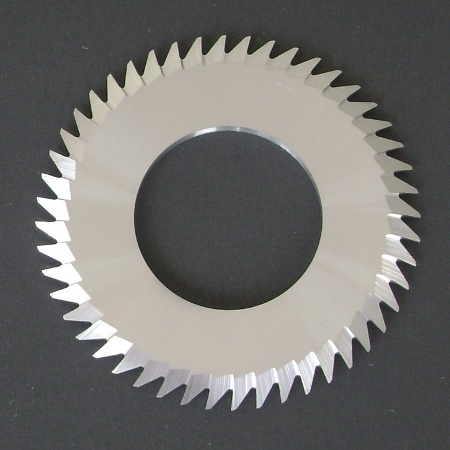 Tungsten Carbide Blade
Price And Quantity
Product Specifications
Φ39.5×Φ17×2.4 Millimeter (mm)

PCB V CUTTING
Product Description
Tungsten Carbide Blade

The tungsten carbide blade for PCB cutting tool is made by solid tungsten carbide; apply to V-CUT machine for cutting printed circuit board. The cost performance is widely accepted by printed circuit board manufacturer. The solid tungsten carbide V-CUT is became the common cutter of cutting V-Scoring on printed circuit board.
The solid tungsten carbide V-CUT has advantage performance below.
Our V-CUT is made by super-fine raw tungsten carbide powder; the fass grain size has 0.2um-0.4um, with high hardness.
Our V-CUT is via pressing, sintering and finished machining, with higher hardness and transverse rupture strength, the hardness is second to diamond. Our V-CUT has good design, chip removal, smoothly cutting surface, separating PCB easy, long life cutting.
The size of our V-CUT:

39.5172.4

51252.4

56252.4

51252.0

50825.20

50252.0

51302.4

61302.0

66352.0

100402.0

120402.0

12025.42.0 (

With 4 location hole

)
Our angle of V-CUT: 20°, 25°, 30°, 35°, 40°, 45°, 50°, 55°, 60°
Our teeth of V-CUT: 20, 24, 32, 40, 48, 52, 100
Cardinal properties and uses:

Offered Tungsten Carbide Blades have been employed for their durable operation in large knives. The geometries of these blades make their utilization a bit difficult. The products are immune to wear and are susceptible to breakage and hence the older grades of physical would not work for these special variety of blades. Provided products need to be ground on specific machines, which make the utilization of diamond wheels so as to recede the material. Provided optimal quality blades stand as the perfect choices of cutting. These have matchless cutting performance and optimal durability. Tungsten Carbide Blades are designed for slitting procedures in foil, paper, film and converting application.

Tungsten Carbide Material Grade:
| | | | | |
| --- | --- | --- | --- | --- |
| ISO Code | Grade | Density (g/cm3) | Hardness (HRA) | TRS Mpa |
| K05 | YG6X | 14.8-14.9 | 91-92 | 2080 |
| K10 | YG6A | 14.8-14.9 | 91.5-92.5 | 2180 |
| K20 | YG6 | 14.8-14.9 | 90.5-91.5 | 2280 |
| K30 | YG8 | 14.75-14.85 | 89.5-90.5 | 2380 |
| K35 | YG10 | 14.6-14.75 | 88.5-89.5 | 2580 |
| K40 | YG15 | 14.0-14.2 | 86-87 | 2780 |
| M10 | YW3 | 12.75-12.95 | 91.5-92.5 | 1800 |
| M20 | YW2 | 12.95-13.15 | 90.5-91.5 | 2000 |
| P20 | YT14 | 11.4-11.5 | 91-92 | 1600 |
| P30 | YT5 | 12.85-13.05 | 90-91 | 1800 |