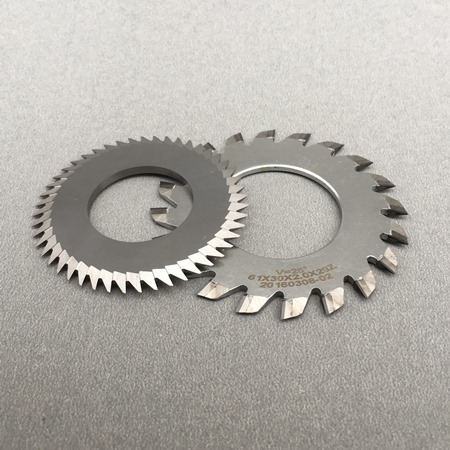 PCB V CUT Saw Blades
Price And Quantity
Product Specifications
Product Description
PCB V CUT Saw Blades

Made from superior grade raw materials, the precisely designed PCB diamond saw blades are used as essential parts of automatic V-Cut equipment for cutting of PCBs or printed Circuit Boards.

Usually, an automatic V-Cut Machine has a pair of such blades that are commonly referred as automatic PCD V-CUT blades. These blades have long functional life. As a renowned manufacturer of PCB diamond blades, we utilize premium quality steel procured from Germany and polycrystalline diamond tips with brazed surface to maintain standard quality of our products.

The provided Diamond V-CUT blades that are used as significant components for automatic V-Cut machine in most parts of the country and in outside the country are suitable for accurate cutting of materials like fiber glass, FR4, carton, iron, FR2, copper, alumina and TG.

The property of normal Diamond blades:
Product: Diamond blades
Size:120 x25.4 x 2.0 x 20T/30T x 20, /30, /45,
Hardness : 10000(HV¼)
Steel: Superior grade steel obtained from Germany

The tips of the material: These blades are equipped with Polycrystalline diamond (PCD) tips

The usage: a pair of blades

Working: For example, the cutting capacity of 1.6mm KB FR-4 blades that are installed for the first time is generally 30 40 thousand meter. The highest cutting capacity of these blades reaches to 50 -60 thousand meter.
The ergonomically designed PCD V-CUT blades are capable of cutting printed circuit boards with precision and their service life is around ten times more than their tungsten carbide made counterparts. Moreover, these blades have excellent toughness level and are completely abrasion proof by nature.

The diamond blades are suitable cutting components for automatic V-Cut machine as these blades are useful in minimizing project cost for their efficient and fast cutting technique. Moreover, these do not require frequent replacement and one does not need to sharpen these blades regularly which are quite time consuming procedures. What is more, the usage of these blades ensures improved cutting quality.