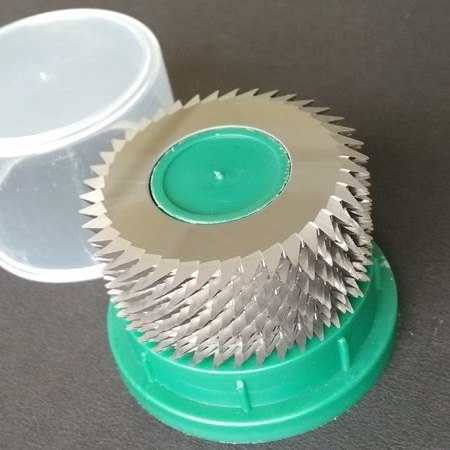 PCB Tungsten Carbide Blade
Product Description
This PCB Tungsten Carbide Blade is highly wear resistant in design. Made of best quality tungsten steel in strict tandem with the industry standards, these carbide blades are the best choice for highest performance cutting. Our entire stock of PCB Tungsten Carbide Blade ensures excellent productivity and reduced down-time due to fewer blade changes. These blades have less friction coefficient and hence provide cleaner and more precise cuts. These are also ideal for cutting in extreme temperatures and high speed cutting environments.
Widely used for cutting various materials:
LLDPE
PP
PA
PVC
HDPE
BOPET
PET
BOPP
Metal
Stretch film
PCB Tungsten Carbide Blade applies to V-CUT machine for cutting printed circuit board. The cost performance is widely accepted by printed circuit board manufacturer.The solid tungsten carbide V-CUT is became the common cutter of cutting V-Scoring on printed circuit board. The solid tungsten carbide V-CUT has advantage performance below.
Our V-CUT is made by super-fine raw tungsten carbide powder; the fass grain size has 0.2um-0.4um, with high hardness.
Our V-CUT is via pressing, sintering and finished machining, with higher hardness and transverse rupture strength, the hardness is second to diamond. Our V-CUT has good design, chip removal, smoothly cutting surface, separating PCB easy, long life cutting. The size of our V-CUT