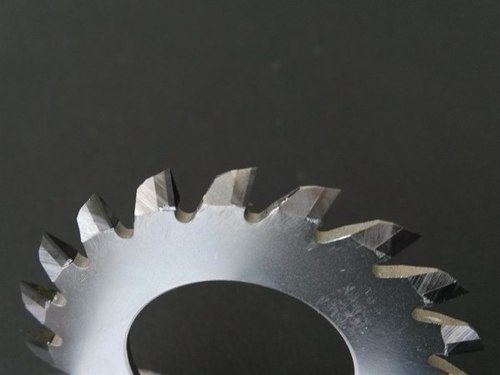 PCB Diamond V CUT Disc
Product Description
We have marked a great niche in this industry by manufacturing and exporting the best stock of PCB Diamond V Cut Disc. Specifically designed for cutting and grinding works, these discs are best suited for extremely hard materials. We offer this PCB Diamond V Cut Disc to clients in standard dimensions to meet their specific cutting application needs. Our highly experienced team uses best quality steel and other materials for manufacturing the entire stock in complete compliance with the industry standards.
Capable of cutting various hard materials:
Cement
Marble
Stone
Porcelain
Ceramic
Features:
Ensures precision cutting
Long service life
Does not break and maintains its shape throughout its life

PCB Diamond V CUT Disc to automatic V-CUT machine, belong to high quality blades. PCB Diamond blades, or called automatic PCD V-CUT blades, has the long working life; generally using a couple of blades. Our company produce PCB diamond blades using high quality steel from Germany, brazing Polycrystalline diamond tips to guarantee the quality. Our Diamond V-CUT blades are suitable for automatic V-CUT machine in mainland and abroad, the blades can cut carton, FR2, FR4, fiber glass, TG, alumina, Iron, and copper etc.
The property of normal Diamond blades:
Product: Diamond blades Size ½ 120 x ½ 25.4 x 2.0 x 20T/30T x 20/30/45
Hardness 10000(HV)
Steel: High quality steel from Germany The tips of the material: Polycrystalline diamond (PCD)
The usage: a couple of blades
Working: one time assembling, e.g. 1.6mm KB FR-4, the blades can cut 30 40 thousand meter normally, the best is 50 -60 thousand meter. The PCD V-CUT has super hardness and wear-resistance, cutting PCB with high quality, the life is 10 times than tungsten carbide V-CUT. Using Diamond blades can save the time of changing and re-sharping the blade every day, reducing the cost, enhancing the working quality and rate. The Diamond blades are the best choice for automatic V-CUT machine.