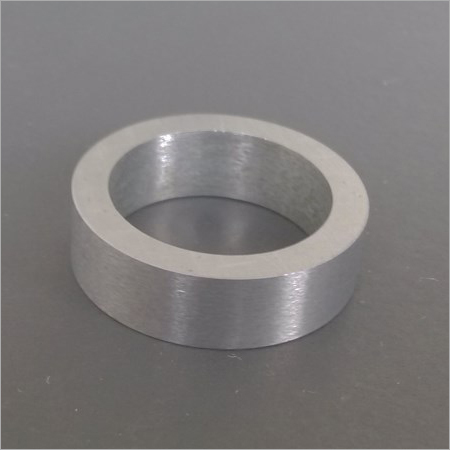 Cemented Carbide Tools
Price And Quantity
Product Specifications
Product Description
Cemented Carbide is the ideal choice to be used for the composite engineering material ever produced. Since this material is the perfect blend of hardness, toughness and strength, we offer industrial tools made of cemented carbide. Due to its potentiality of varying its composition for assuring high resistivity to deformation, corrosion, oxidation and fracture, the rendered tools are highly demanded in the market. Moreover, Cemented Carbide Tools are available in different sizes and shapes for producing cost-effective solutions to eliminate the wearing of components. Apart from this, the mentioned tools can also be used for avoiding the failure encountered in both domestic and engineering domains.


Products Details:
Cemented Carbide Tools are made by tungsten carbide powder and cobalt, via mixing powder, wet-grinding, pressing and sintering etc.

The main chemical component are WC and Co, the different usages have different components.

The physical property and application of our normal grade;

YG6 / YG8 Suitable for the roughing of cast iron and light alloys and also for the milling of cast iron and low-alloy steel,

YW3 Suitable for finishing and semi-finishing of stainless steel and conventional alloy steel.

YW2 the grade can be used for the semi finishing of stainless steel and low alloy steel and it is mainly used for the machining of railway wheel hubs.

YT14 Suitable for the finishing and semi finishing of steel and cast steel.

YT5 Suitable for the heavy duty rough turning of steel and cast steel with a big feed rate at a medium and low speed under unfavorable working condition. .
Products specification:
Manufacturer: Better Carbide Co., Limited.

Place of Origin: Made in China.

Package: Neutral packing

Delivery time: 20 to 30 days.

Material: Tungsten carbide

Samples available
Tungsten Carbide Material Grade
:
| | | | | |
| --- | --- | --- | --- | --- |
| ISO Code | Grade | Density (g/cm3) | Hardness (HRA) | TRS Mpa |
| K05 | YG6X | 14.8-14.9 | 91-92 | 2080 |
| K10 | YG6A | 14.8-14.9 | 91.5-92.5 | 2180 |
| K20 | YG6 | 14.8-14.9 | 90.5-91.5 | 2280 |
| K30 | YG8 | 14.75-14.85 | 89.5-90.5 | 2380 |
| K35 | YG10 | 14.6-14.75 | 88.5-89.5 | 2580 |
| K40 | YG15 | 14.0-14.2 | 86-87 | 2780 |
| M10 | YW3 | 12.75-12.95 | 91.5-92.5 | 1800 |
| M20 | YW2 | 12.95-13.15 | 90.5-91.5 | 2000 |
| P20 | YT14 | 11.4-11.5 | 91-92 | 1600 |
| P30 | YT5 | 12.85-13.05 | 90-91 | 1800 |