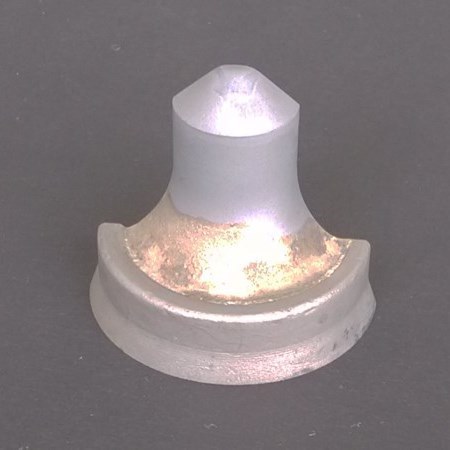 Carbide Stone Tools
Product Description
We are regarded as one of the leading manufacturers and exporters of an excellent range of Carbide Stone Tools. These tools are wisely manufactured by our highly experienced team using best quality tungsten carbide powder and cobalt. Our entire range of tools is made using various methods of mixing powder, wet-grinding, pressing and sintering. These Carbide Stone Tools are available for clients in a wide variety of sizes to meet all your stone working needs.
Key points:
Recommended for harder stones
Ideal for shaping, splitting and trimming stones
Last longer with less maintenance
The physical property and application of our normal grade;
YG6 / YG8 Suitable for the roughing of cast iron and light alloys and also for the milling of cast iron and low-alloy steel,

YW3 Suitable for finishing and semi-finishing of stainless steel and conventional alloy steel.

YW2 the grade can be used for the semi finishing of stainless steel and low alloy steel and it is mainly used for the machining of railway wheel hubs.

YT14 Suitable for the finishing and semi finishing of steel and cast steel.

YT5 Suitable for the heavy duty rough turning of steel and cast steel with a big feed rate at a medium and low speed under unfavorable working condition. .
Products specification:
Manufacturer: Better Carbide Co., Limited.

Place of Origin: Made in China.

Package: Neutral packing

Delivery time: 20 to 30 days.

Material: Tungsten carbide

Samples available
Tungsten Carbide Material Grade:
| | | | | |
| --- | --- | --- | --- | --- |
| ISO Code | Grade | Density (g/cm3) | Hardness (HRA) | TRS Mpa |
| K05 | YG6X | 14.8-14.9 | 91-92 | 2080 |
| K10 | YG6A | 14.8-14.9 | 91.5-92.5 | 2180 |
| K20 | YG6 | 14.8-14.9 | 90.5-91.5 | 2280 |
| K30 | YG8 | 14.75-14.85 | 89.5-90.5 | 2380 |
| K35 | YG10 | 14.6-14.75 | 88.5-89.5 | 2580 |
| K40 | YG15 | 14.0-14.2 | 86-87 | 2780 |
| M10 | YW3 | 12.75-12.95 | 91.5-92.5 | 1800 |
| M20 | YW2 | 12.95-13.15 | 90.5-91.5 | 2000 |
| P20 | YT14 | 11.4-11.5 | 91-92 | 1600 |
| P30 | YT5 | 12.85-13.05 | 90-91 | 1800 |